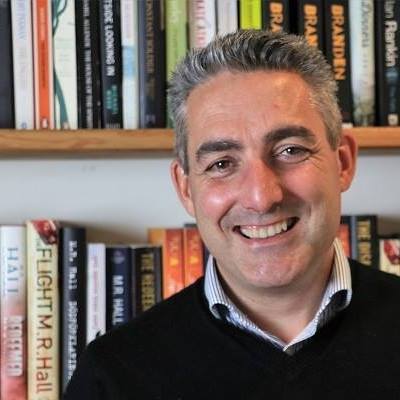 Matthew Hall
Screenwriter and Novelist
Matthew Hall is an award winning screenwriter and novelist and has lived near Monmouth since 2003. His latest series, Keeping Faith, is currently airing on BBC Wales and will air nationally later in the year.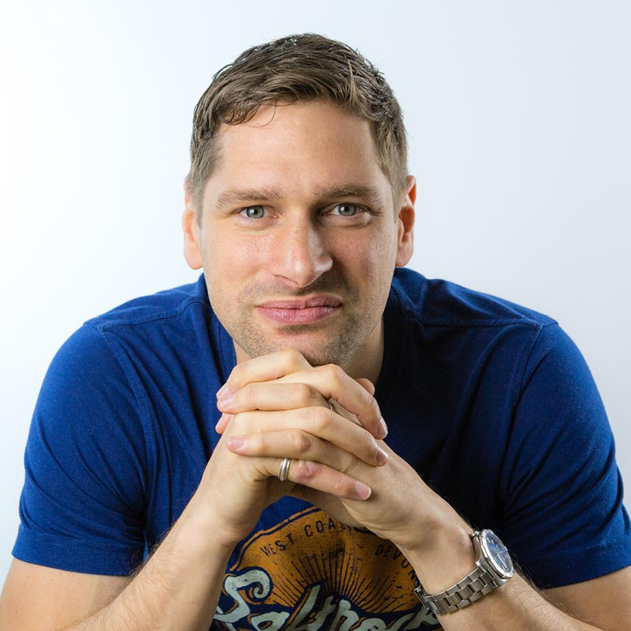 Robin Waite
The Fearless Business Coach
Robin is the #1 bestselling author of "Online Business Startup" and "Take Your Shot". Robin is also a Business Coach and Keynote Speaker at business events across the UK.
IP and brand protection
A friendly and informal approach within the field of intellectual property (IP). Lots of Q&A interaction.
Find out more about your IP rights.
Learn what to do before launching a new brand
Group discussions
Lead by Trademark Attorney, Michelle Ward
Twitter Secrets
An unconference begining with a live demonstration of how to win business from Twitter with almost zero effort.
Live Interactive demonstrations
Peer-to-peer learning
Group discussion and participation
Lead by Melvin Green of Jolly Clothing
GDPR Compliance
The General Data Protection Regulation (GDPR) comes into force on 25th May 2018. Are you ready?
Informal dissusion on the GDPR
Discussion on the effects to your business
What you need to do to be GDPR compliant
Headed by Mark Lindley
Monmouth Big Breakfast 2018 is the not-to-be-missed business networking event of the year!
Our relaxed and friendly Monmouth Big Breakfast event held at the spectacular Monmouth School pavilion, makes networking to win new business fun and easy. Engage with inspirational speakers, network with like-minded people and enjoy a hearty breakfast whilst overlooking the surrounding countryside, affording spectacular views up the Wye Valley.

Don't forget to bring plenty of business cards; You will need them!
Book your place
7:30am - 7:45am

Arrival & Registration

7:45am - 8:00am

Guests seated and the Monmouth Big Breakfast is underway.

Welcome and 3-minute introductions from our sponsors.

8:00am - 8:40am

Breakfast buffet open and brief pre-selected 20 seconds introductions.

Breakfast is served as a hot and cold bufffet. Veggie option available along with tea, coffee and fresh juices.

8:45am - 9:00am

Guest speaker - Matthew Hall

Matthew's latest series, Keeping Faith, is currently airing on BBC One Wales and will air nationally later in the year. This Welsh drama series (which was made in both English and Welsh) was made by a small company which originated in Monmouth and is financed by five separate entities: BBC Wales, S4C, the Welsh Assembly, Nevision (an international distributor based in France) and Acorn TV (an American distributor).

Matthew will tell the story of the production and how it began with a chance meeting with Monmouth based TV director and producer, Pip Broughton. Their local association help forge a deep creative and business bond which gave them confidence to put together an international co-production with a multimillion pound budget. Matthew is a firm believer in forming partnerships with people who share your values and reference points and in creating businesses which reflect the uniqueness of the locality in which they are based.

9:00am - 9:15am

Two 1-2-1 networking sessions

9:15am - 9:25am

Guest speaker - Robin Waite

Robin Waite is a Bestselling Author, Business Coach and Founder of advertising agency, The Coconut Group.

Robin now works as a Business Coach working with a maximum of 20 clients at any one time. Robin says, "There aren't many business problems I can't fix." Using a structured 1-to-1 coaching program Robin has a toolkit covering digital, branding, marketing, sales and lead generation, productivity, product and pricing.

Robin has recently published a book about Business, Online and Social Strategy for SMEs, called Online Business Startup, which is available on Amazon now: http://www.amazon.co.uk/dp/1781331146

9:25am

Business card prize draw

9:30am

Close of Monmouth Big Breakfast. Open networking with tea & coffee

9:45am

Unconferences begin.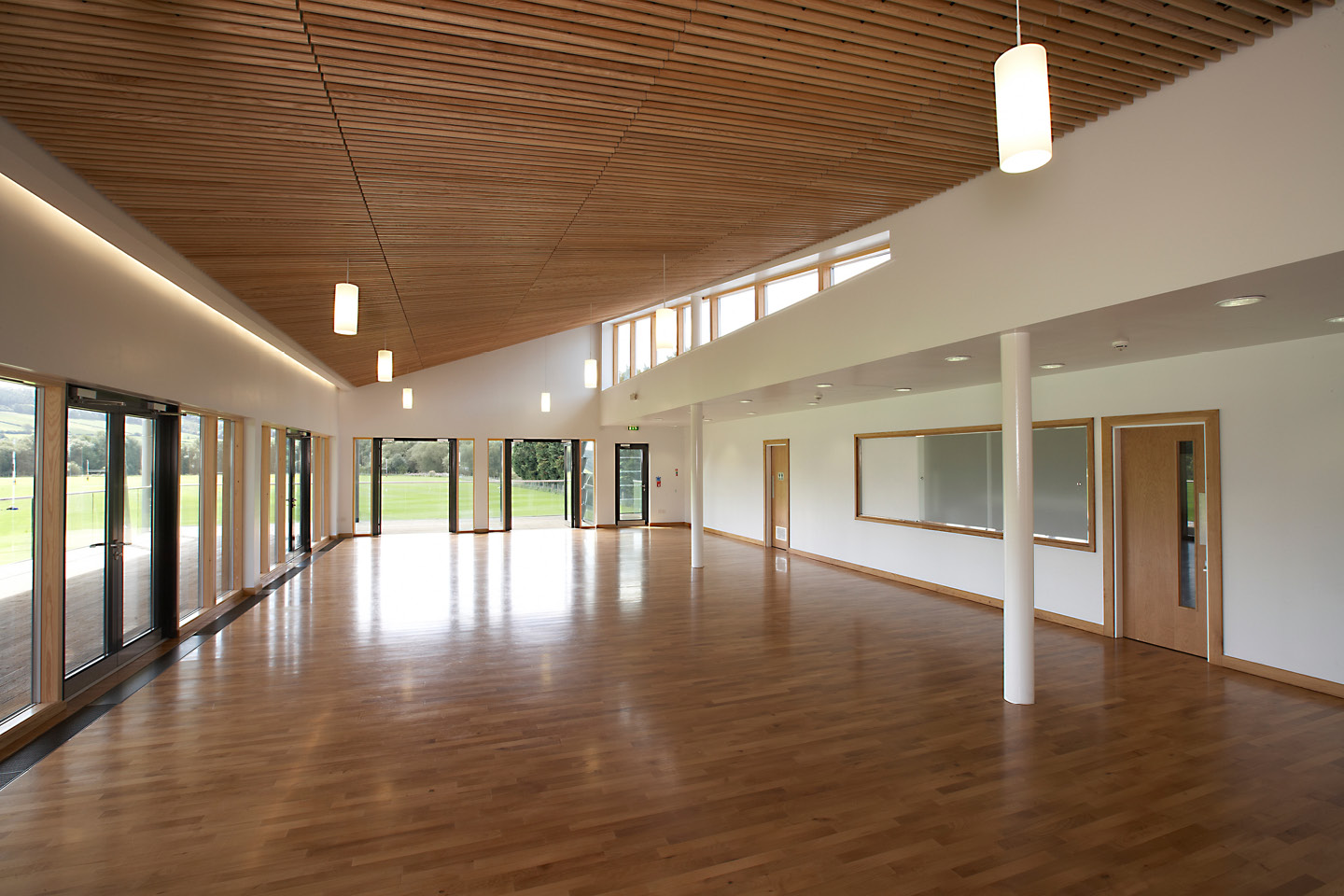 Frequently Asked Questions
Who should attend?
The breakfast is open to business owners and professionals whether that is in sales, customer service or at a senior management level where client relationships are often made or lost. Networking is a simple way to increase your business's success.
Do I need to be a member?
There is no membership required to attend the Monmouth Big Breakfast networking event.

Simply book your place, set your alarm and turn up!
What will I get out of it?
The truth is that networking is a simple way to increase your business's success. Be prepared to mingle with members before and after in order to maximize potential "relationship building" time.


How much does it cost?
The Monmouth Big Breaskfast networking event costs only £12 per person. This includes a 20 second introduction, access to networking and our guest speakers, tea and coffee on arrival and a delicious hot and cold breakfast buffet!

Book your place
What do I need to bring with me?
Bring plenty of business cards and have a plan - what types of businesses do you want to speak to? Have a look at our attendance list (available to attendees) and earmark some companies for a conversation. You are also welcome to bring a popup roller banner.
Can I exhibit at the Pavilion?
We have some space for a limited number of tables/popup stands to enable you to display your products or services. There is a small fee for this. Please get in contact for more details.

Contact us
Where is the Pavilion?
The Pavilion is located within the Monmouth Boys School sportsground. The sportsground is south-east of Monmouth town centre, over the river Wye, opposite Lidl.

Map
Is it free parking at the Pavilion?
Yes it is. We have 50+ free parking spaces on the premises. Additional parking can be found at the top of the entrance and by Topstak (3 minute walk). What are you waiting for?
Spaces are limited, book your place now
Book your place
Oh, invite your business friends too